Ecommerce Website
Not all ecommerce website are not created equal... Is it working for you?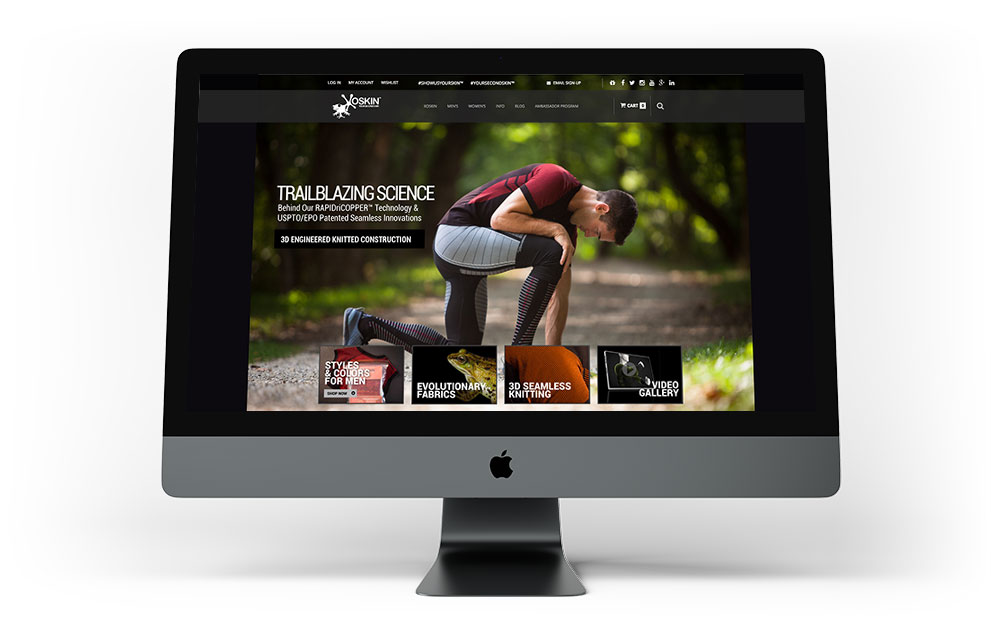 Econo Envelope
Sells more printed envelopes online than any other company in the market.
Since 1988, EconoEnvelope has been an industry leader providing low cost printing to the ever growing demand for economical imprinted envelopes. We have over 20 years experience in the printing industry, enabling us to produce high quality envelopes at low prices.
Live Site
A Website powerful and smart enough to
Design your own Envelopes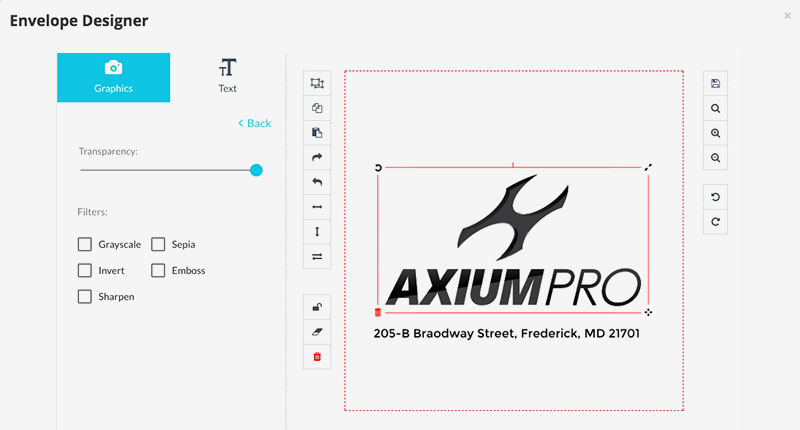 Added functionality for customers to design and order custom envelopes.
In today market customer are looking for a fast and affordable way to buy customized envelopes for themselves or their business.
Inroads can add custom functionality to almost any interactive scenario needed for their customer to shop and buy products online.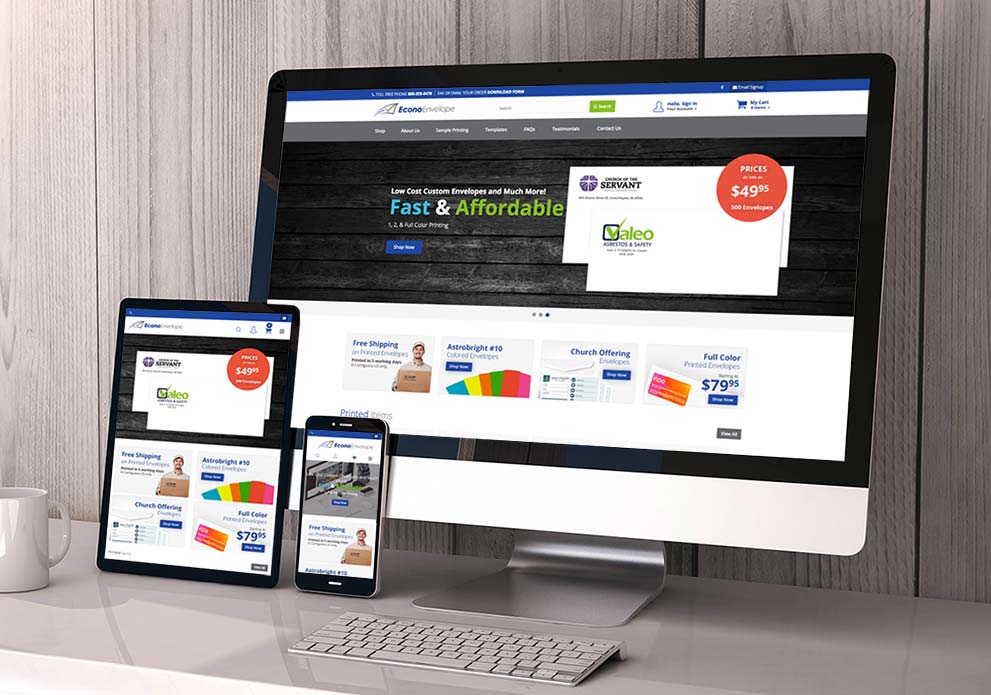 Responsive Design
What good is a website if it only looks good on one device?
Inroads builds all of their websites on the latest version of bootstrap to ensure total responsiveness for all device sizes and applications.
Live Site
A Website powerful and smart enough to
Manage Design Services
Upload files if you need professional design help.
Not everyone feels comfortable customizing their own envelopes online. We give them the option to upload their files and have a professional to create the envelope for them.
This is done on a product detail page. Customers are able to add products with additional design services to their cart all in one simple step!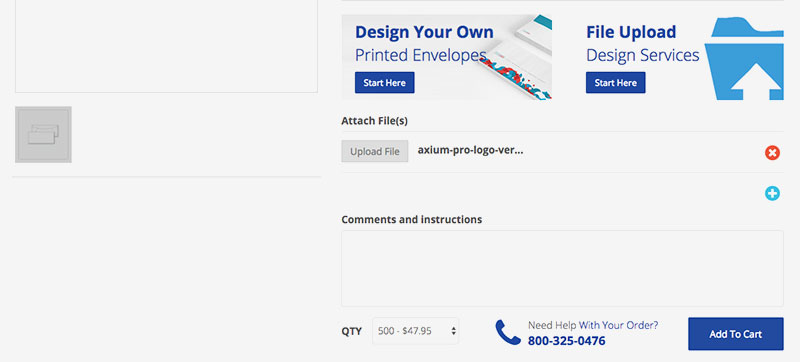 Add-on Capabilities
Transform your website into a fully automated processing machine by adding several of our key modules.
Customized Product Detail
If you need it, we can do it!
Inroads prides itself on our ability to build websites to reflect the unique features and characteristics many ecommerce and m-commerce websites need to make the buying experience as smooth and efficient as possible for their customers.
Find out how Inroads can turn your website into a fully automated money making machine!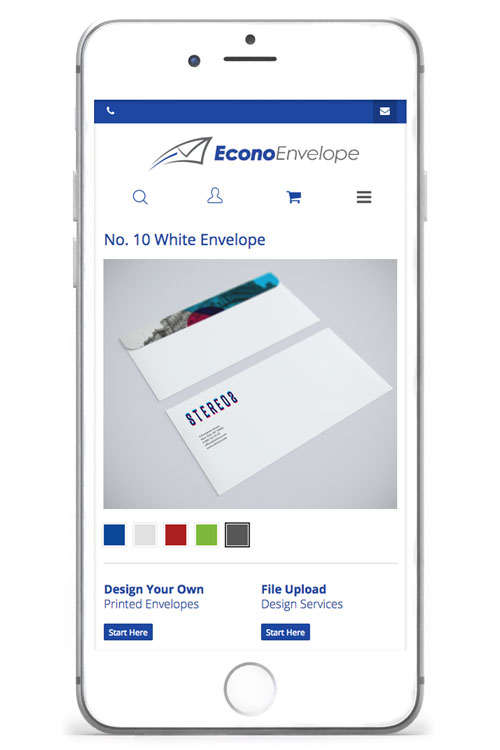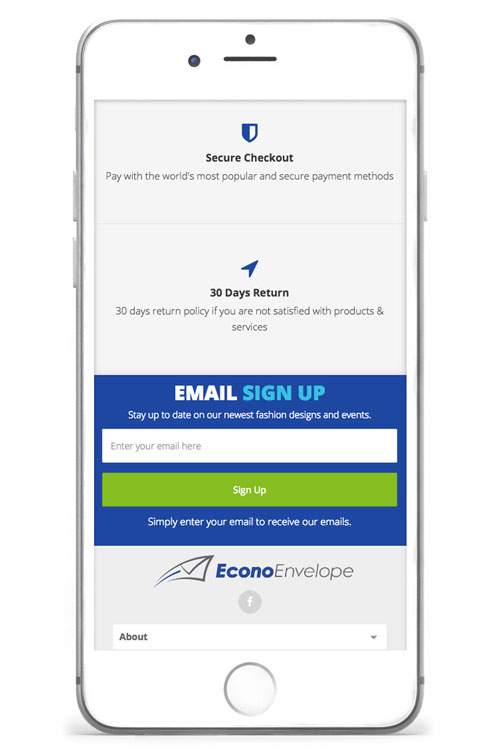 Email Signup
All of our websites come with the ability for site visitors to sign up for:
Newsletter
Promotions
New Products
Blog
And More!
Managing & Selling your Products have Never been so Easy
The AxiumPro backend system makes it easy for businesses to update and manage website content sitewide. Our system makes it possible to make edits in real time and generate real results in an ever changing marketplace.
Manage Images
Product & Category Data
Email Marketing
Website Content
And so much more!