Customized Ecommerce Website
Not all ecommerce website are not created equal... Is it working for you?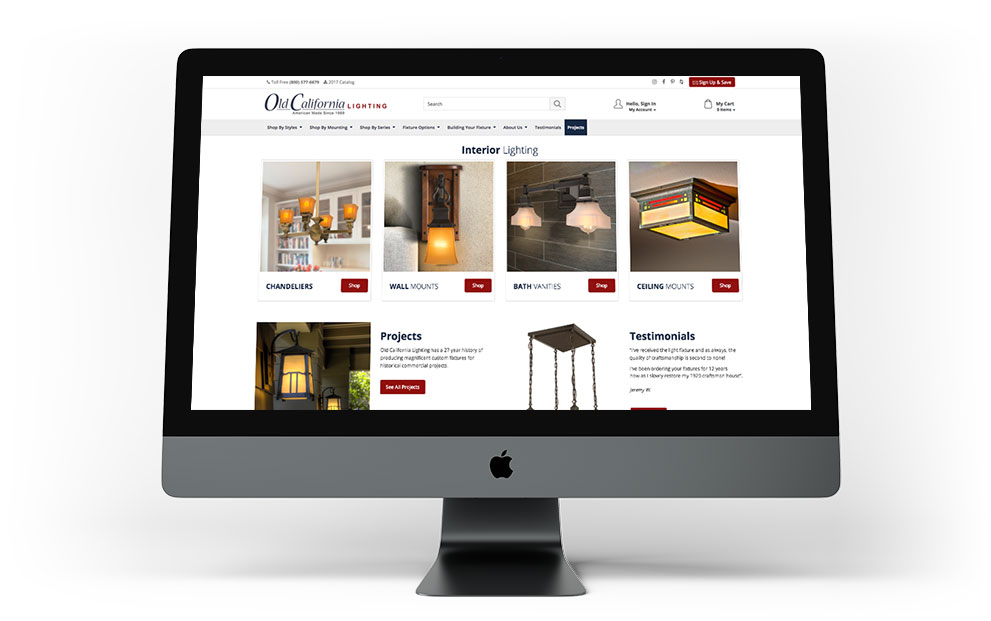 Old California Lighting
You want all the bells and whistles a custom ecommerce can bring?
Inroads has designed and developed a truly intuitive and user-friendly ecommerce website to handle all the buying options customers need to design their very own custom lighting fixtures.
Live Site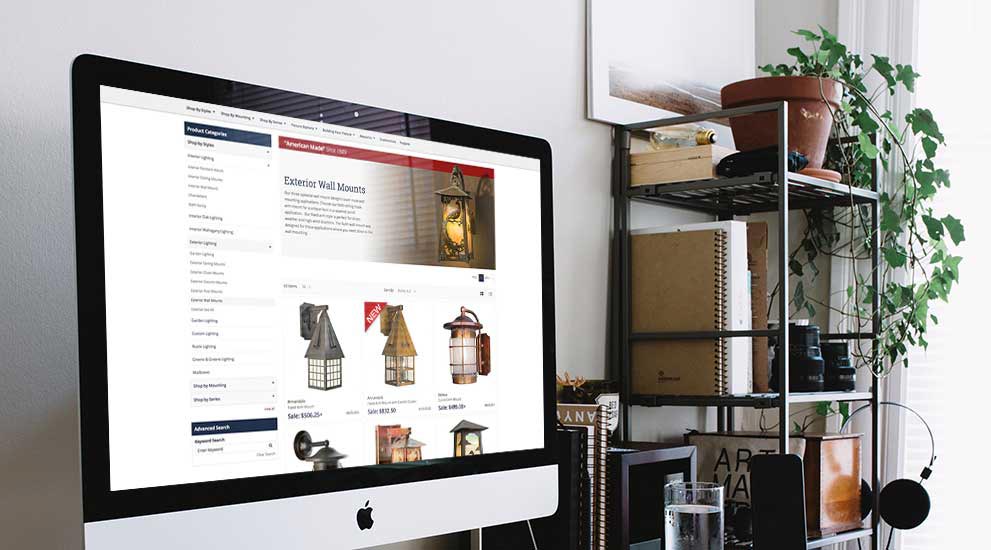 The Power to Sell
The ability to manage and price your products correctly is critical to to generating higher sales and larger profits.
Inroads can use our advance technology to set product sale prices to coincidence with other competitors' prices in real time. In the competitive world of online shopping the right price can mean the difference between a sale and an abandoned cart! Find out how your ecommerce website can benefit with our AxiumPro System and 50+ business modules.
A Website powerful and smart enough for customers to
Design & Purchase Lighting Fixtures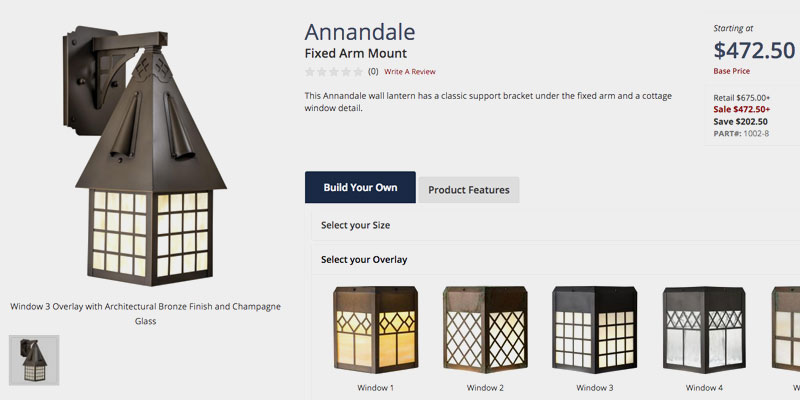 Customized attributes for customers to design their very own fixtures.
Select Your Size
Select Your Overlay
Select Your Finish
Select Your Glass
Select Your Chain Length
Our expert programmers and developers can build a customized ecommerce website specifically for your type of product. With Inroads, your possibilities are endless.
Add-on Capabilities
You can certainly make your website into a fully automated processing machine by adding several of our key modules like Old California Lighting.
Intuitive Mobile Interface
Select your size, overlay, finish, glass, and overall height of your chain length.
Inroads can make it easy for your customer to do almost anything while shopping. Add custom programming and development capabilities to enhance the user experience on your next website, designed and built by Inroads.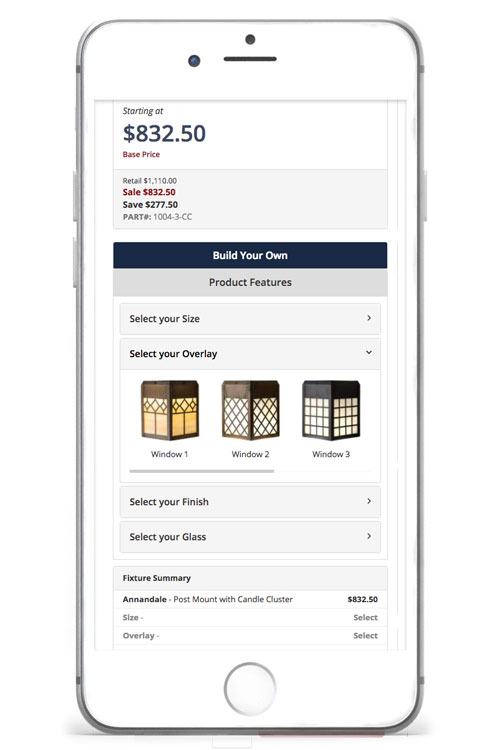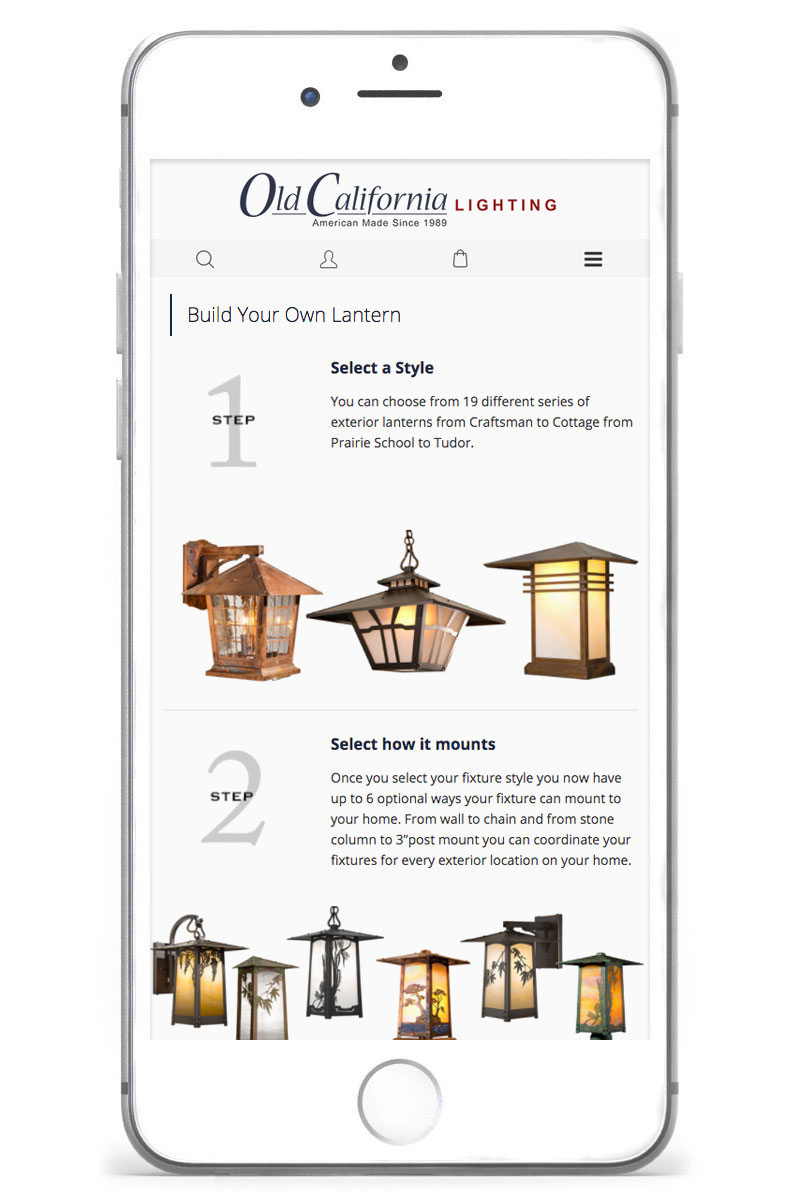 Build Your Own Fixture
Imagine having the built-in functionality and interface design for customers to design their very own lighting fixtures.
Select a Style
Select how it Mounts
Select a Size
Select Artwork or Overlay
Select a Finish
Select a Glass
Managing your ecommerce website and products data has never been easier.
The AxiumPro backend system makes it easy for businesses to update and manage website content sitewide. Our system makes it possible to make edits in real time and generate real results in an ever changing marketplace.
Manage Images
Product & Category Data
Email Marketing
Website Content
And so much more!